Hydraulic Lifts
Whether your looking for one of the safest, most dependable hydraulic boat lifts on the market like the ShoreStation Hydraulic, or the nostalgia of our original manual drive lift, ShoreStation continues to elevate the industry standards.
QUICKLY SECURES BOAT - When you have a Hydraulic Lift, there's no need to worry about wind and waves getting in your way. This lift is the fastest on the market and will give you confidence to safely land and secure your boat in less than ideal conditions.
MAXIMUM PROTECTION - With cables that are pulled instead of wound, this system is designed to eliminate cable fatigue issues and safeguard against critical failure. In addition, our hydraulics are pressure regulated, so they stall before lifting potentially damaging loads, giving you peace of mind that your precious cargo is safe.
RELIABLE BY DESIGN - With so many variables in the marine environment, deliberate design is crucial. The "high and dry" construction of the hydraulic lift keeps your essential hydraulic and electronic components above the water, minimizing their exposure to moisture and humidity. In addition, the solar-powered, DC operating system eliminates the need for an AC circuit on the dock, providing safety and superior performance on command. This is a lift you can rely on, day after day.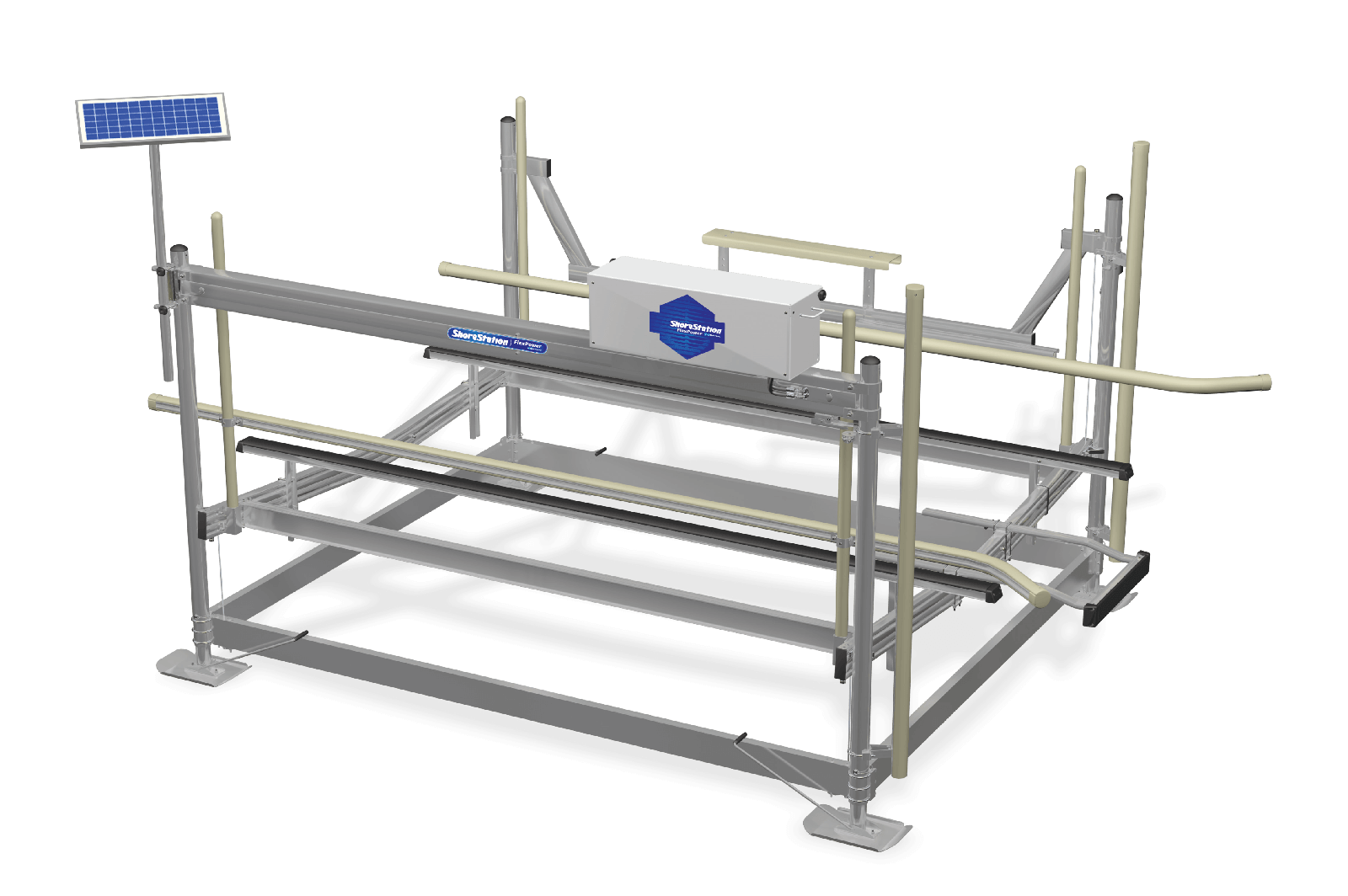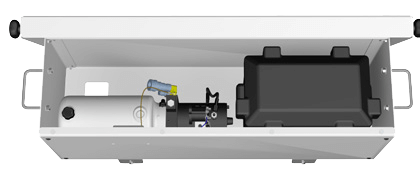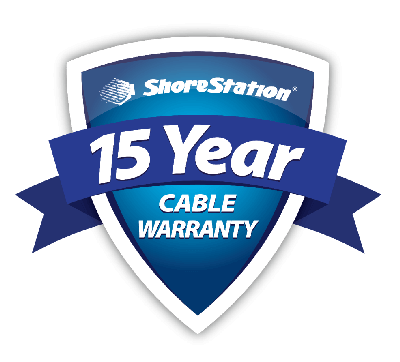 Hydraulic Power Pack
The corrosion free powder-painted aluminum box protects the hydraulic pump and battery from the elements. Featuring a hinged lid for easy access, it mounts securely on the lift tube or can be placed on the dock with optional hydraulic hose extension kits.